Rogue's Recommended Treat List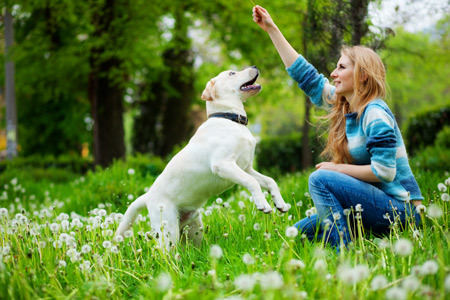 This is the complete list of food rewards we recommend and use for our reward-based training. Our training philosophy is rooted in methods that benefit the mind, body
and spirit. For this reason, we made a careful selection of manufacturers that are both trusted and respected. We would only feed your pet what we feed ours, with 100% confidence.
The vast majority of the foods and treats we have chosen are freeze-dried and for good reason. The freeze-drying process gently removes moisture from the product and also destroys bacteria and pathogens. What is not destroyed, are the delicate protiens and nutrients that are typically damaged through conventional baking and roasting. The end result is wholesome, natural food that retains the nutritional density of that of raw food! All of the proteins and nutrients remain readily available to be easily absorbed to nourish the body. Raw nutrition without the thawing, mess and food safety precautions. However, we do recommend washing your hands after handling freeze-dried food products.
Rogue Dog Training's Steve Terwilliger is ABCDT certified and a member of APDT, but he is not and does not intend to portray himself as a veterinarian or animal nutritionist. Any advice for your pet's heath or diet should be taken as a guideline from a certified dog trainer interested in promoting the well-being of your pet. Always consult with your veterinarian or a certified animal nutritionist if you have a serious health concern and before making any major changes in a dog's diet.
INGREDIENTS

DESCRIPTION




CAGE-FREE CHICKEN

CAGE-FREE TURKEY

WILD HERRING

NEST-LAID EGGS

FRUITS AND VEGETABLES

Complete and balanced food made with 90% meat combined with 10% fruits, vegetables and botanticals delivered fresh daily. Locally sourced ingredients from farms and harvested from the wild in North Vancouver Island. Essential vitamins and minerals come from liver, heart, marrow, and cartilage making this formula as complete and balanced as Mother Nature intended. The food comes as "pucks" that can easily be broken into smaller pieces for training.




BLACK ANGUS BEEF

WILD BOAR

HERITAGE PORK

RANCH-RAISED BISON

WILD ALBERTA BISON

FRUITS AND VEGETABLES

Complete and balanced food made with 90% meat from local ranches, combined with 10% fruits, vegetables and botanticals delivered fresh daily. Essential vitamins and minerals come from liver, tripe, marrow, and cartilage making this formula as complete and balanced as Mother Nature intended. The food comes as "pucks" that can easily be broken into smaller pieces for training.




RANCH-RAISED ELK

RANCH-RAISED BISON

CAGE-FREE QUAIL

CAGE-FREE DUCK

STEEL-HEAD TROUT

Complete and balanced food made with 90% meat from local ranches, combined with 10% fruits, vegetables and botanicals delivered fresh daily. Essential vitamins and minerals come from liver, tripe, marrow, and cartilage making this formula as complete and balanced as Mother Nature intended. The food comes as "pucks" that can easily be broken into smaller piees for training.

BLACK ANGUS BEEF

Black Angus beef liver, boneless Black Angus beef, and Black Angus tripe

ALBERTA BISON

bison liver, boneless bison, and bison tripe

WILD BOAR

wild boar liver and boneless wild boar

CAGE-FREE DUCK

duck liver and boneless duck

ALBERTA LAMB

boneless lamb, lamb liver and lamb tripe

CAGE-FREE CHICKEN

CAGE-FREE TURKEY

FLOUNDER

Cobb chicken liver, turkey liver, boneless Cobb chicken, boneless turkey, and boneless flounder

BLACK ANGUS BEEF

WILD BOAR

RANCH-RAISED LAMB

wild boar liver, lamb liver, Black Angus beef liver, boneless wild boar, boneless lamb, and boneless Black Angus beef

INGREDIENTS

DESCRIPTION

FRESH BEEF

ORGANIC FRUITS AND VEGETABLES

ADDED VITAMINS

Complete and balanced food containing 77% beef combined with 20% fruits and vegetables and 3% supplements. Finely ground beef bones supply optimum levels of calcium. Supplements include Vitamin E as an antioxidant and organic coconut oil for linolenic fatty acids. All ingerdients are fit for human consumption. The food comes as nuggets that can easily be broken into smaller pieces for training.

FRESH CHICKEN

ORGANIC FRUITS AND VEGETABLES

ADDED VITAMINS

Complete and balanced food containing 78% chicken combined with 20% fruits and vegetables and 2% supplements. Finely ground chicken bones supply optimum levels of calcium. Supplements include Vitamin E as an antioxidant and organic coconut oil for linolenic fatty acids. All ingerdients are fit for human consumption. The food comes as nuggets that can easily be broken into smaller pieces for training.

FRESH DUCK

ORGANIC FRUITS AND VEGETABLES

ADDED VITAMINS

Complete and balanced food containing 78% duck combined with 20% fruits and vegetables and 2% supplements. Finely ground chicken bones supply optimum levels of calcium. Supplements include Vitamin E as an antioxidant and organic coconut oil for linolenic fatty acids. All ingerdients are fit for human consumption. The food comes as nuggets that can easily be broken into smaller pieces for training.

FRESH LAMB

ORGANIC FRUITS AND VEGETABLES

ADDED VITAMINS

Complete and balanced food containing 77% lamb combined with 20% fruits and vegetables and 3% supplements. Finely ground lamb bones supply optimum levels of calcium. Supplements include Vitamin E as an antioxidant and organic coconut oil for linolenic fatty acids. All ingerdients are fit for human consumption. The food comes as nuggets that can easily be broken into smaller pieces for training.

FRESH TURKEY

WHOLE SARDINES

ORGANIC FRUITS AND VEGETABLES

ADDED VITAMINS

Complete and balanced food containing 77% turkey and 10% sardine, combined with 20% fruits and vegetables and 3% supplements. Finely ground turkey bones supply optimum levels of calcium. Supplements include Vitamin E as an antioxidant and organic coconut oil for linolenic fatty acids. All ingerdients are fit for human consumption. The food comes as nuggets that can easily be broken into smaller pieces for training.

BUFFALO LIVER

100% buffalo liver

VENISON LUNG

100% venison lung

ORGANIC CHICKEN

ORGANIC HONEY

SEA SALT

97% organic chicken meat, 2% organic honey, and less than 1% sea salt

CHICKEN BREAST

100% chicken meat

ORGANIC CHICKEN

ORGANIC HONEY

SEA SALT

97% organic chicken meat, 2% organic honey, and less than 1% sea salt

Great for small dogs!

INGREDIENTS

DESCRIPTION

NATURALLY RAISED BEEF

ORGANIC FRUITS AND VEGETABLES

ADDED VITAMINS AND MINERALS

DIRECT-FED MICROBIALS

Complete and balanced food made with naturally raised beef combined with organic fruits and vegetables. The naturally raised meat is sourced from USDA inspected facilities. Organic fruits and vegetables such as cranberries, carrots, apples, spincach, broccoli and beets. In addition, vitamins, minerals and direct-fed probiotics complete the recipe. The food comes as "pucks" that can easily be broken into smaller pieces for training. Made right here in Wisconsin!

CAGE-FREE CHICKEN

ORGANIC FRUITS AND VEGETABLES

ADDED VITAMINS AND MINERALS

DIRECT-FED MICROBIALS

Complete and balanced food made with naturally raised, cage-free chicken combined with organic fruits and vegetables. The naturally raised meat is sourced from USDA inspected facilities. Organic fruits and vegetables such as cranberries, carrots, apples, spincach, broccoli and beets. In addition, vitamins, minerals and direct-fed probiotics complete the recipe. The food comes as "pucks" that can easily be broken into smaller pieces for training. Made right here in Wisconsin!

CAGE-FREE DUCK

ORGANIC FRUITS AND VEGETABLES

ADDED VITAMINS AND MINERALS

DIRECT-FED MICROBIALS

Complete and balanced food made with naturally raised, cage-free duck combined with organic fruits and vegetables. The naturally raised meat is sourced from USDA inspected facilities. Organic fruits and vegetables such as cranberries, carrots, apples, spincach, broccoli and beets. In addition, vitamins, minerals and direct-fed probiotics complete the recipe. The food comes as "pucks" that can easily be broken into smaller pieces for training. Made right here in Wisconsin!

NATURALLY RAISED LAMB

ORGANIC FRUITS AND VEGETABLES

ADDED VITAMINS AND MINERALS

DIRECT-FED MICROBIALS

Complete and balanced food made with naturally raised lamb combined with organic fruits and vegetables. The naturally raised meat is sourced from USDA inspected facilities. Organic fruits and vegetables such as cranberries, carrots, apples, spincach, broccoli and beets. In addition, vitamins, minerals and direct-fed probiotics complete the recipe. The food comes as "pucks" that can easily be broken into smaller pieces for training. Made right here in Wisconsin!

WILD ALASKAN SALMON

NATURALLY RAISED BEEF

ORGANIC FRUITS AND VEGETABLES

ADDED VITAMINS AND MINERALS

DIRECT-FED MICROBIALS

Complete and balanced food made with naturally raised beef and wild caught Alaskan salmon, combined with organic fruits and vegetables. The naturally raised meat is sourced from USDA inspected facilities. Organic fruits and vegetables such as cranberries, carrots, apples, spincach, broccoli and beets. In addition, vitamins, minerals and direct-fed probiotics complete the recipe. The food comes as "pucks" that can easily be broken into smaller pieces for training. Made right here in Wisconsin!

GRASS FED VENISON

ORGANIC FRUITS AND VEGETABLES

ADDED VITAMINS AND MINERALS

DIRECT-FED MICROBIALS

Complete and balanced food made with grass fed venison combined with organic fruits and vegetables. The naturally raised meat is sourced from USDA inspected facilities. Organic fruits and vegetables such as cranberries, carrots, apples, spincach, broccoli and beets. In addition, vitamins, minerals and direct-fed probiotics complete the recipe. The food comes as "pucks" that can easily be broken into smaller pieces for training. Made right here in Wisconsin!

CAGE-FREE PHEASANT

ORGANIC FRUITS AND VEGETABLES

ADDED VITAMINS AND MINERALS

DIRECT-FED MICROBIALS

Complete and balanced food made with grass fed venison combined with organic fruits and vegetables. The naturally raised meat is sourced from USDA inspected facilities. Organic fruits and vegetables such as cranberries, carrots, apples, spincach, broccoli and beets. In addition, vitamins, minerals and direct-fed probiotics complete the recipe. The food comes as "pucks" that can easily be broken into smaller pieces for training. Made right here in Wisconsin!

FARM-RAISED RABBIT

ORGANIC FRUITS AND VEGETABLES

ADDED VITAMINS AND MINERALS

DIRECT-FED MICROBIALS

Complete and balanced food made with farm raised rabbit combined with organic fruits and vegetables. The naturally raised meat is sourced from USDA inspected facilities. Organic fruits and vegetables such as cranberries, carrots, apples, spincach, broccoli and beets. In addition, vitamins, minerals and direct-fed probiotics complete the recipe. The food comes as "pucks" that can easily be broken into smaller pieces for training. Made right here in Wisconsin!

BEEF

beef, beef liver, beef kidney, beef tripe, and ground beef bone

CHICKEN

chicken with ground bone, chicken liver, and chicken gizzard

DUCK

TURKEY

GOOSE

duck with ground bone, turkey, turkey liver, goose, and turkey gizzard

TURKEY

turkey with ground bone, turkey liver, turkey gizzard, and pumpkin seed

SALMON

COD

salmon ground with bone, cod ground with bone, cod liver oil, and pumpkin seed

BEEF

100% beef

CHICKEN

100% chicken

INGREDIENTS

DESCRIPTION

CHICKEN BREAST

100% chicken breast

TURKEY BREAST

100% turkey breast

DUCK LIVER

100% duck liver

BEEF LIVER

100% beef liver

BISON LIVER

100% bison liver

WHITEFISH

100% Pacific Ocean whitefish

BEEF LIVER

GREEN BEANS

SWEET POTATO

a mix of beef liver, green beans and sweet potato

CHEDDER CHEESE

100% chedder cheese

(use in moderation to avoid stomach upset)